Flowerpots or ceramic pots, in general, always need a drainage hole. You don't want too tiny or too large punctures in your pot just because you bought the wrong kind of bit. Besides, ceramic is a very fragile material.
So, buying the wrong product can make your drill wander and break the pot. You need a bit that is efficient. It should have tips that can drill precisely, a shank that will fit in your drilling machine, and good speed to do the job quickly.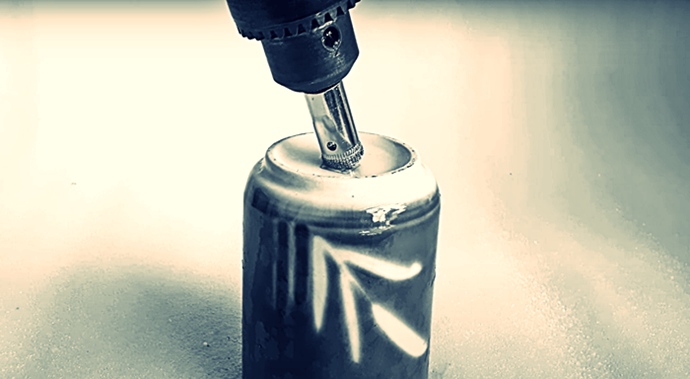 What Type of Drill Bit is Best For Ceramic Pot?
If you are working with unglazed earthenware, then masonry bits are a great choice. It does not matter if it has a carbide finish or not.
However, if they are glazed, then go for a glass & tile bit. The sharpness will be much better for such pots. Moreover, diamond-tipped bits spread even pressure all across the pot, which is why you can use it on stoneware or other pots, and it will not break.
For that reason, we have reviewed some of the best drill bits for ceramic pots in the market just for you! Here are our top picks:
3 Best Drill Bit for Ceramic Pots Review
Ceramic pots are fragile objects. They need a bit that will not be too tough or pressurizing. Considering these factors, we've reviewed 3 of the best drilling bits in the market. Read about them below!
1. Bosch Carbide Tipped Drill Bits
No more of seeing your drills wandering as the Bosch drill bits will give you a speedy and stable drilling process! Its tool flutes have a straight body, and its sharp tips will help you drill straight into your pot without any interruption.
Coming in a set of four different dimensions of bits, each has a carbide tip with a diamond ground cut along the edges. These reinforced tips make sure that the structure does not break or crack and can take high stress. Moreover, the flat shanks of this product help have a strict grip to prevent slipping.
To make the perfect holes in your ceramic pot, the product comes in sizes of ¼ inches, 1/8 inches, 3/16 inches, and lastly, 5/16 inches. We know not all holes we construct always need to be of the same size. That's why this wide range of dimensions makes our drilling a convenient process.
The drill bits from this brand are not only suitable for ceramic pots but also prove to be of good use in glass cutting, installing screws in tiles, bathroom installs, and much more. Besides, you can get your job done pretty quickly as they have a fantastic drilling speed.
Pros
• Several sizes
• Durable
• Boasts a good grip
• Diamond ground edges
• Smooth cutting
Cons
• Heats up in a short time
2. Drilax Diamond Drill Bit for Ceramic Pot
TheDrilax drill bits are an excellent choice for your ceramic pots as they have just the correct dimensions. Their ¾ inch size makes this an easy use for making small holes. Besides, they have a diamond tip, so you can use them on as many rigid materials as you want, but they will stick through.
Sometimes we end up buying random bits that look all fancy but as soon as you open the package, oops! They turn out very hard to set up and use. It's almost like you and your bits aren't a match. But worry not! The items from this company are easy to set up. They work with all standard drilling machines like electric, upright, and cordless.
They're also super easy to use as long as you make sure you're not applying excess pressure. You have to begin at an angle and then keep drilling vertically to get a slick hole for your pot.
As incredible as it sounds, you can use this product in almost every kind of material in addition to ceramic. You can use these drill bits for porcelain tile, wine bottles, granite, or even your fish tank!
Pros
• Suitable for all kinds of uses
• Easy use
• Gives smooth hole edges
• Fast drilling
• Diamond-coated tip
Cons
• Overheats
• Comes in only one size
3. Neiko Diamond Grit Hole Saw Drill Bit Set
Proving itself to be the best of both worlds, the Neiko drill bits are not only extraordinary in terms of quality, but they also come in an amazing range of sizes. So, any diameter of holes you need to create, these tools are there to do it all!
This product comes in five pieces per set, with each piece being of a different size. The sizes in no order are- ¼ inches, 3/8 inches, ½ inches, 5/16 inches, and lastly, 5/32 inches. Therefore, from tiny to giant holes, you can do it all with these tools. Besides, each bit also has a ¾ inch cutting depth.
Another great thing about this product is that the tips are diamond and nickel-coated, ensuring a sharp edge and high-quality performance.
Each of them also has tiny holes on the side that helps in slug removal when needed. Moreover, they are all fully plated with Nickel so that you can cancel out your worries about rust.
The diamond coating of tips also makes sure that after every use, you get a smooth finish.
On the other hand, no need to be concerned about whether these bits will fit your drill machine or not! Because they all come with a shank of dimensions of ¼ inches that fits almost all machines. This product is best used in glass and ceramic pots.
Pros
• Wide range of sizes
• Diamond coating edge
• No corrosion
• Not expensive
• Smooth finishes
Cons
• Wears off with time
• Not as good under heavy use
Things to Consider Before Buying Drill Bit for Ceramic Pots
We drill not just when we're dealing with ceramic pots but all the time. It's needed in every construction site. But the kind of drill bit you have to use depends on what you'll be using it for.
Likewise, when drilling through ceramic pots also, there are certain things you need to look for before buying. Check out some of those factors below:
Diameter Size
The most technical thing about drilling a hole is how big do you want it to be? This is where the diameter comes in. Always look out for the diameter size on your bit because they're the most integral requirement. For tiny pots, you'll need the smallest diameter possible—vice versa for the opposite case.
Sometimes, your garden might have various sizes of pots as well. That's why when buying drill bits, we recommend you buy a whole set. That'll come in handy for the rest of your life. You'll always have whatever size of the tool you need in the palm of your hands.
Corrosion Probability
Make sure your drilling bit is electroplated with metals like Nickel on top of the base metal. It avoids corrosion. Besides, not having additional plating can break them easily upon heating.
Tip Material
It's vital to know what type of material is used to make your drill bit. But it is more important to understand what their tips are made of. It is the tip that decides the quality of your drilled hole.
For ceramic materials, carbide tips honestly do a pretty good job.
But if there's also a diamond coating, then say no more! It will give the edges of your drilled holes a polished and sharp finish.
Heat Conductivity
Even though every bit will get heated no matter what, make sure you get one that provides at least some heat resistivity. For example, the ones made from cobalt steel are more heat resistant than those made with steel. They will help you use the tool for a longer time, and using a lubricant will widen that prospect.
Types
Drill bits have a countless number of types which is a whole new world. Some examples are twist, flat, and hex bits. All these types have a designated use they're good at. But for ceramic pots specifically, we recommend Carbide/Tile or Spearpoint bits.
FAQs on Drill Bit for Ceramic
My drill bit gets heated quickly. What do I do?
The heating of bits is common. What you can do to keep it cool is wipe some water on its body before starting to use it. This keeps them wet and slows the heating process.
Can I use a masonry bit on ceramic tile?
No, you cannot because masonry bits are not strong enough to drill through the hard surface of ceramic tiles. It would help if you instead used diamond-tipped drilling bits.
What are the strongest drill bits?
Cobalt-made bits are generally very strong.
What size of bit should I get?
This totally depends on your use. If you want to drill a big hole, you need to get a bit with a large diameter. For small holes, a smaller diameter is required.
Final Words
Drilling work is not easy. But if you have the right equipment with you, it definitely is. Therefore, we hope we could help you find the best drill bit for ceramic pots! They were all excellent products, with each being better than the other in some way.